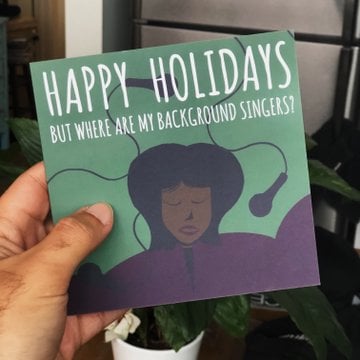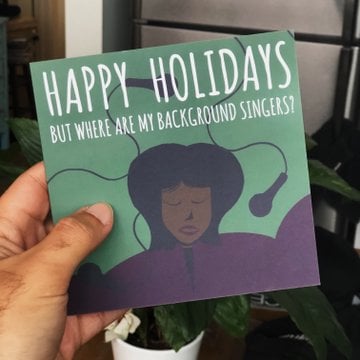 Patti LaBelle "Where Are My Background Singers?" Holiday Card
$20.00
Crafted annually since 2016, Shop Joshua Henry Jenkins creates a limited run of special holiday card that went to a special set of folks. This year, I'm adding the last three cards in advance of 2019's card.
2018's card was a nod to Patti LaBelle's notorious White House Christmas disaster.
Cards are 5.5 x 5.5 inches and printed on recycled matte paper.
Shipping takes 3-5 days after fulfillment.